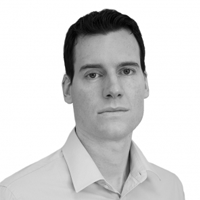 Subject:
National Diploma
College's approach towards teaching really stood out to me; there is no 'one size fits all'. The material presented in different fashions and methods made for a more interesting learning environment.
About Robert Marney
Robert Marney talks about his Lincoln College journey.
"When I first enrolled at the college I was keen to only do the minimum and return to work as quickly as possible. During the first weeks I found there was a whole lot more to my central discipline than I anticipated.
"I noted some key areas of interest, and after discussing them with my tutors, I discovered that Lincoln College offered qualifications in these areas that would be useful in my employment.
Read more here – https://alumni.lincolncollege.ac.uk/alumni/past-engineering-student-enjoys-success/