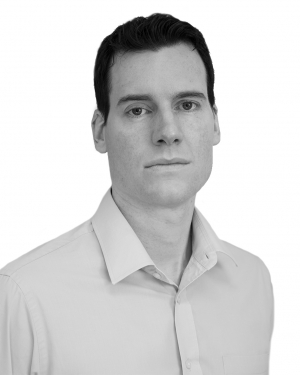 Robert Marney talks about his Lincoln College journey.
"When I first enrolled at the college I was keen to only do the minimum and return to work as quickly as possible. During the first weeks I found there was a whole lot more to my central discipline than I anticipated.
"I noted some key areas of interest, and after discussing them with my tutors, I discovered that Lincoln College offered qualifications in these areas that would be useful in my employment.
"When I later returned to the college to study a National Diploma, once again my intention was to complete the qualification quickly and head out to interview in order to get back to work. Again though, I discovered that the curriculum included a lot of material that was of interest to me. I completed the course with very good grades, and on this basis I was encouraged to take the next step and begin applying to universities.
"I found the help and assistance offered to me was very good. The tutors spoke to me about furthering my career and studies, and gave me solid sensible advice with a good measure of encouragement.
"I currently work as electrical engineer for an international multi-disciplinary engineering design consultancy called Cundall. We use the latest technology to design low carbon buildings, their infrastructure, and specific building services. We manage the entire process from inception to delivery. This often means working within a design team made up of architects and engineers of other disciplines.
"Each day is different with new set of challenges; each project brings a new client and a new design team to work with. Calculations and drawings are central to my job role, but they are not exclusive. Site visits, client meetings, design workshops, presentations, and management of projects means that the job is quite varied day to day. It can sometimes be a little stressful but it's definitely worth it.
"Lincoln College's approach towards teaching and learning really stood out to me; there is no 'one size fits all'. In my experience, the staff considered the best way to deliver the material so that it was taken in and digested. The learning material was presented in different fashions and methods and this made for a much more interesting learning environment.
"My advice to any of the students studying within the college would be not to rule out further study, it can enhance your career opportunities immensely. Talking to your tutors about your current career and where potential further study can take you can be an enlightening experience. It needs to be carefully considered and not decided hastily, but an extra year of study can actually be career changing."