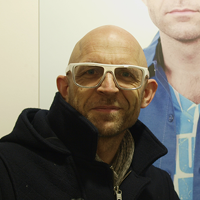 Subject:
A-Levels
The two years I spent at Lincoln College changed me as a person and I realised I had an academic ability that I was maybe not aware of and that set me up for the rest of my life.
About Jason Bradbury
Gadget Show presenter, writer and six-time World Record holder, Jason Bradbury, enjoyed a tour of the campus and reflected on his Lincoln College journey.
Jason attended Lincoln College in the 1980's and is proud of the achievements he made; he visited the College on Friday 19 Feb and was excited to revisit the 'place where it all began'.
Read more here – https://alumni.lincolncollege.ac.uk/alumni/tv-presenter-and-ex-student-visits-lincoln-college/