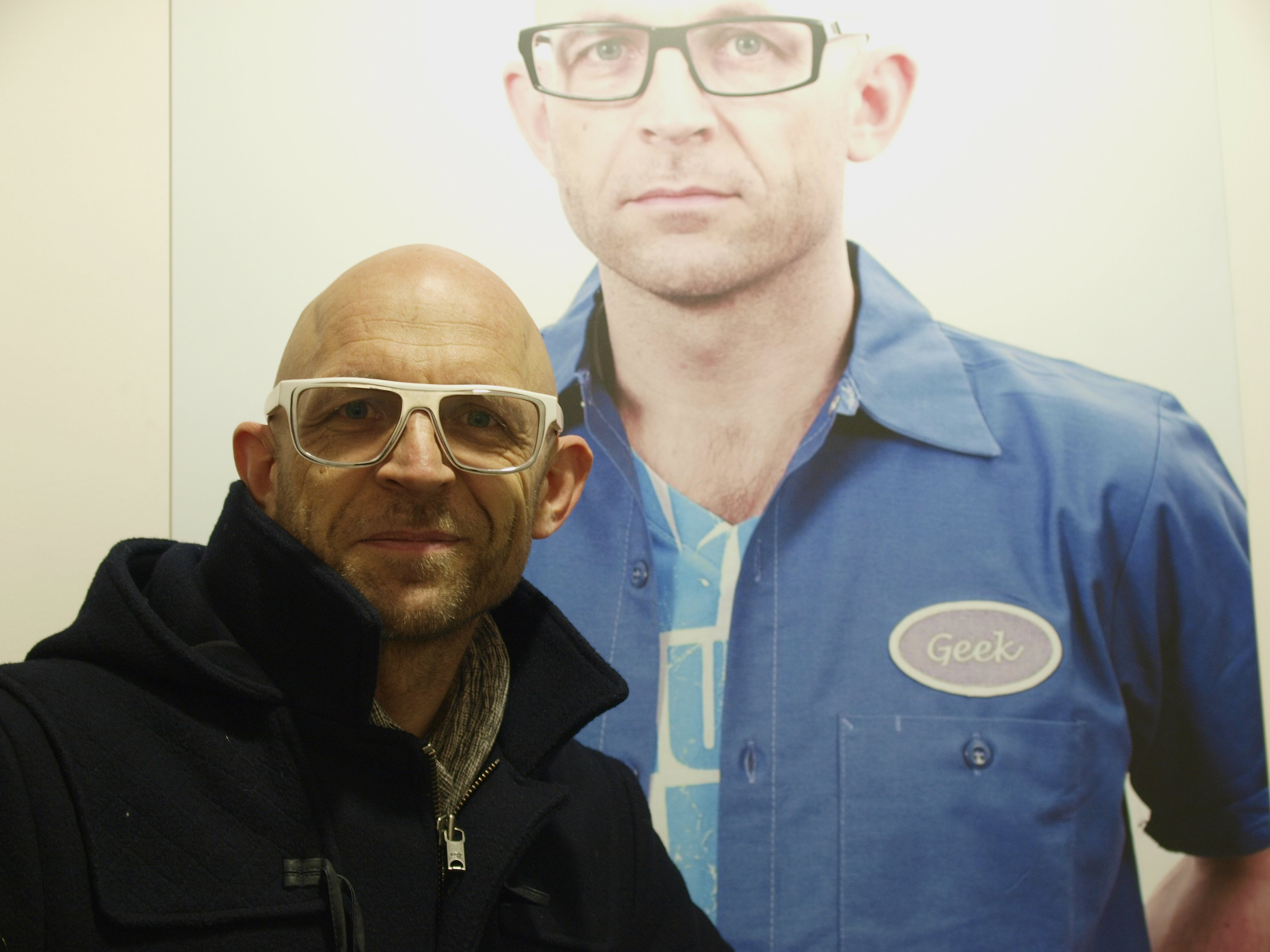 Gadget Show presenter, writer and six-time World Record holder, Jason Bradbury, enjoyed a tour of the campus and reflected on his Lincoln College journey.
Jason attended Lincoln College in the 1980's and is proud of the achievements he made; he visited the College on Friday 19 Feb and was excited to revisit the 'place where it all began'.
"My memories of Lincoln College are hugely positive; I'd love to stand here and tell you about how I was a terrible student and I used to be late and how I didn't do stuff and build myself up as a bad boy but the bottom line is that I had a coming of age educationally.
"Coming to Lincoln College coincided with me growing up a little bit, maturing a little bit, realising that actually I had the ability to pass exams and was rather good at it, even though I failed my 11+ and didn't go to a local grammar school. When I came to Lincoln College I got into books and revision, I just started being a bit more focused and actually, I nailed it.
"I got three A-levels and two O-levels and got five A's in total; it was a really important experience for me, the two years I spent at Lincoln College changed me as a person and I realised I had an academic ability that I was maybe not aware of and that set me up for the rest of my life.
"I went on to university and since then I have written three novels, I'm a visiting lecturer at the University of Lincoln and really it all started right here, Lincoln College was a very positive environment for me.
"The world of work is a different place to how it was even ten years ago, let alone when I was a student at Lincoln College in the 1980s – when opportunities were relatively harder to come by.
Jason is excited about emerging technology and what it may mean for careers of the future, he plans on maintaining his links with Lincoln College and inspiring current students to aim high:
"Now in the inter-connected digital marketplace the sky is quite literally the limit – by which I mean that even if you aspire to become an astronaut it is, in my honest opinion, achievable.
"Passion is what it's all about; a love for what you do is the fuel that should drive your engine. I work and have worked with some extraordinary individuals, world-class entrepreneurs, gold medal winners, truly out-of-the-box inspirational thinkers. I would say they all have one thing in common: the belief that with passion, an open-mind and hard work anything is possible.
"My advice to current students is to think big, because thinking small is not going to get you anywhere!"