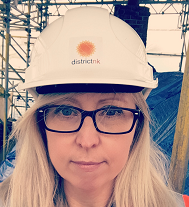 Subject:
Leisure and Tourism
"College is a fantastic opportunity and one in which the skills you learn will be with you for life"
About Gina Johnson-Hirt
"I have always wanted to work within the leisure and tourism industry as it is such a rewarding sector," she said. "My course at Lincoln gave me a huge insight into the varied aspects of the industry and opened my eyes to furthering my education.
"The skills I learned at Lincoln College have been invaluable. I became independent and learned how to manage my time effectively to balance my education with the social side of college. I still feel that what I was taught helps me to stay focussed in the workplace," said Gina.
Read more here – https://alumni.lincolncollege.ac.uk/alumni/gina-johnson-hirt-skills-learned-lincoln-college-invaluable-says-leisure-cultural-services-officer/
0818