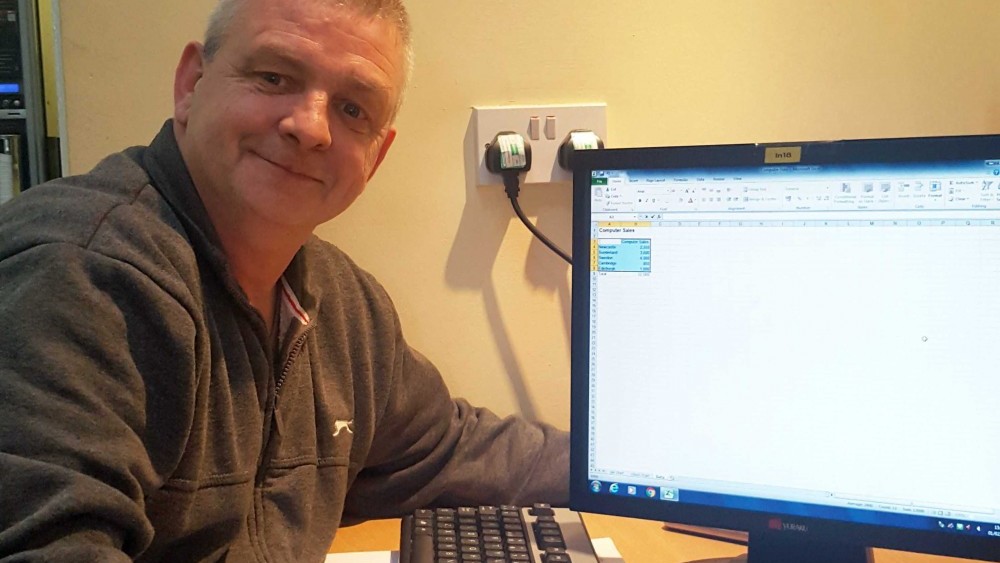 Mature student Nigel talks about his experience of studying an IT qualification to get him back into work.
"When I enrolled in September 2016 I had no IT skills or knowledge, my previous employment had been in manufacturing but due to health issues I was no longer able to work in this sector and was looking for a change in career.
"I was interested in administration or reception work and the Job Centre advised me to enrol on an IT course at Lincoln College. It was a really worrying time as I had tried different jobs but they weren't suitable. I really wanted to work but could not find anything and did not have the right qualifications.
"Since starting my studies I have gained Level 1 IT skills in word processing, spreadsheets, presentations and databases, I have now moved on to Level 2 courses which I am making good progress with.
"Alongside my studies, I also started volunteering at Dial A Ride Ltd which saw me start using my IT skills in the workplace, using the organisation's database and working with spreadsheets.  Dial A Ride Ltd have now given me a part-time paid position with prospects that may lead to full time employment in the near future. 
"The Community Education Centre is a brilliant place to learn and I would recommend it to anyone.  I had not done any learning for a very long time and was slightly apprehensive at first but the staff were friendly and very helpful and put me at ease as soon as I walked through the door.
"They also helped me with my CV as well as supporting me with my IT courses.  The learning style is nice and flexible so you can fit study time around other commitments.  In between visits to the centre I also learn from home with the course materials.
"As well as finding a job I have gained so much confidence since starting in September and my future now looks a lot brighter"
Claire McArdle, Instructor at the Community Education Centre, said:
"Nigel came to us in September 2016 with no IT skills or knowledge of the MS Office Applications.  His commitment to the course has been exceptional since the day he started.
"As well as studying in centre Nigel also completes extra hours of his learning at home.  His confidence has grown and it's great to hear that Nigel has now found employment and is using his new IT skills in the workplace."
Find out more about the Community Education Centre and follow the Facebook page.