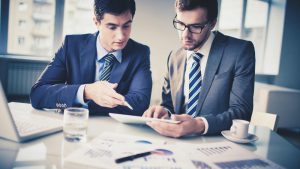 You may have to start paying a new tax called the Apprenticeship Levy from May if your firm has a wage bill over £3m.
Firms will have to pay 0.5 per cent of your wage bill to the Government and you will be able to claim an equivalent amount back in digital credits to spend on apprenticeship training with providers like us.
Here are the first steps you need to take to make sure you are ready for the Levy and in a position to get the most from your digital credits:
Create your apprenticeship levy digital account here
Download and read the Government's Guide to Employers here
Use this tool to estimate your levy contribution and digital credits
Contact our employer hotline on: 0845 270 7227. Our account managers will come and see you to offer free training needs and workforce planning consultancy so you can maximise the benefits of your training.
If you become an Apprenticeship Levy partner with Lincoln College Group you will benefit from our added value offer.
We are in a position to utilise government funding to offer free English, Maths and ICT training for any of your workforce, who are over the age of 19 (subject to eligibility criteria) and offer discounted rates on a range of additional professional training courses outlined here
Read more about apprenticeship reforms here
Find out more at www.lincolncollege.ac.uk/employers or call 0845 270 7227