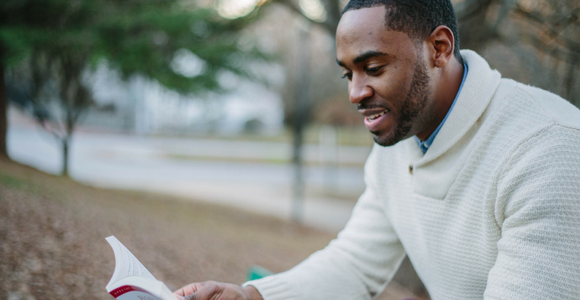 Studying as an adult can bring you enormous benefits, whether you want to change your career, gain skills to get that promotion or learn something that interests you just for the fun of it. Going back to college could lead to:
Improvements in physical and mental well-being
Increased confidence and positive attitude
Career progression
General life satisfaction
Networking opportunities
A potential to increase income
If you're considering returning to college, here's what you need to know.
Going back to college to change your career
Retraining and starting a new career is a big decision, but one that can bring greater job satisfaction, personal fulfilment and the chance to earn more.
The average person can now expect to change careers at least once in their life – it's easier than you might think.  Here are some things to think about:
What are your priorities for a new career? Doing something you love? Having a better work/life balance? Bringing home a bigger pay cheque? All of these things will affect the career path you eventually choose. Click here for inspiration.
How much time can you give to studying? Getting a new qualification takes dedication and a lot of work. Luckily we have several study options that can fit around your personal commitments and even your current job. Find out more
Which qualifications do you need and how long will it take you to get them? It may be that you don't need to start from the beginning again. Many older jobseekers are surprised to find that their transferable skills enable them to move more easily into other industries. Talk to our careers advices service to find out more.
Explore our professional courses
Going back to college to develop your existing career
If you think going back to college can help you build on your existing skills and improve your career prospects, you'd be right.
Our professional qualifications and short course can help you fill any gaps in your CV. Here are some more great reasons to take a professional course:
Keeping your skills up-to-date shows dedication to your career
A professional qualification can give your CV the edge it needs to standout in a competitive job market
Adding depth to your industry knowledge makes you better at your job
Continued learning throughout your career helps you stay abreast of industry developments and technological advances so your skills remain relevant
Explore our professional courses
Going back to college to pursue an interest or hobby
Going back to college doesn't have to mean getting a formal qualification. Why not return to education simply to learn about something you're passionate about?
Learning for purely leisurely reasons also brings enormous benefits to your wellbeing, such as:
Reducing stress
Improving your mental agility
Enhancing your social life
Building your confidence