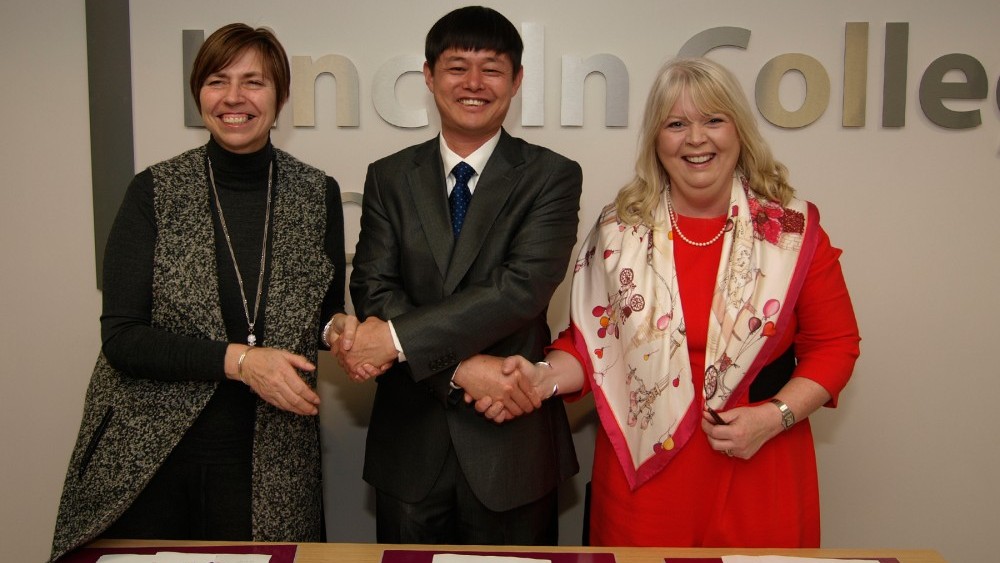 The delegation, from the Henan College of Nursing in China, toured Lincoln College Group facilities, had talks with local council and NHS representatives and joined talks with healthcare firm Patients 2 People, as they explore a partnership in training Health and Social Care students.
The visit culminated in the signing of a memorandum of understanding (MoU) to develop joint health and social care courses for Chinese students that would involve studies in both China and Lincoln.
Managing Director of International and Commercial at Lincoln College Group, James Foster, said:
"It was great to welcome the Henan Vocational Nursing College to Lincoln. The visit provides another positive example of how the Lincoln College Group is working with education providers in China and elsewhere.
"The signing of a Memorandum of Understanding by ourselves, Henan College of Nursing and our partner Patients 2 People is the first step in what we hope will be a long-term relationship to provide education and training in healthcare."
Ming Hua, Vice Principal of the Henan College of Nursing, said:
"The UK is very advanced in education and teaching; there is lots that we want to learn from the Lincoln College Group.
"We are enjoying our stay so far in Lincoln, it is a cultural and historic city. The campus we have visited is beautiful and the students are very friendly."