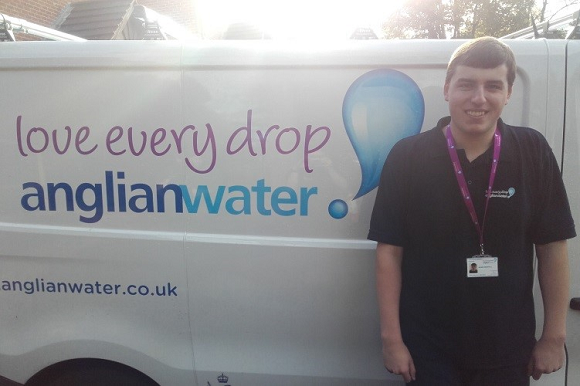 "I thought I'd never be good at teamwork because I was introverted but now I can adapt. Through the Air & Defence Engineering course at Lincoln College I have learnt valuable skills on all fronts; socially and job related experiences."
Adam Driffill began his Level 2 PEO Engineering training in September 2016. Adam has a medical diagnosis of Asperger's, which is on the autistic spectrum.
At first, Adam and his family had shared concerns around his ability to cope with the transition from a school setting, with full time one to one support, to having to take the 50 mile round bus trip from Louth to Lincoln independently, let alone attend and learn at college.
As part of the curriculum, Adam completed the two-hour written aptitude test of intuitive skills; the Royal Air Force, Airman Selection Test and was given the chance of All Trades; opting for Engineering Technician Mechanical.
Unfortunately due to Adam's Asperger's, he was not able proceed with a career in the Royal Air Force.
Despite this news Adam was determined to build on all of his improvements and refocused his attentions toward alternative career options. He made contact with Anglia Water during a college sponsored Engineering Fair and applied for an apprenticeship.
Adam started his apprenticeship and is currently enjoying training at the Anglia Water Academy. He is using his new independence and confidence to great effect managing to live independently in the on-site accommodation.
Adam said "I always worried I would never leave the house but I now feel socially bulletproof! Everyone made me feel as if I wasn't different, which was an amazing feeling."
"I couldn't have pushed myself this far if it wasn't for the staff, the course and the team at Lincoln College – it has been mega-fun. This year has shown me that the impossible is possible and I can't believe how far I have come."
"I literally cannot thank everyone at Air and Defence enough for their support and the opportunities they have given me – it has changed my life."
Richard Thornhill MBE, Learning & Skills Lead at the Air & Defence Career College said "we are really proud of Adam and all that he has achieved, and proving that the skills and experiences offered at the career college are recognised by organisations outside of Air and Defence.
"I am thrilled to have be been a part of his journey."
Explore what what the Air & Defence Career College could offer you and your future career; email enquiries@lincolncollege.ac.uk or call 01522 876000.
Could your business benefit from an apprentice? Contact us via email employers@lincolncollege.ac.uk or call 0845 270 7227 find out more.