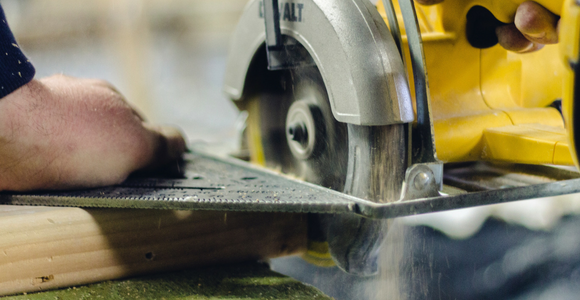 Apprenticeships are available across a wide variety of industries and are a great way for 16-24 year olds to earn while they get a qualification. Here we explore the full range of benefits an apprenticeship can bring to your career plans.
1. You can do an apprenticeship in almost any industry
Apprenticeships aren't just for practical industries like construction, engineering or plumbing – although they are a fantastic way to start a career in those industries. You can do an apprenticeship in almost anything – Agriculture, Business, IT, Beauty and Wellbeing, The Arts, Retail, Finance, Manufacturing, Public Services, Sports and Fitness, and more. Apprenticeships are also a great way to get your foot in the door of industries that may otherwise be more difficult to get into, such as Television or Advertising.
2. You could earn more than you might think
Apprenticeships are a great opportunity to earn while you learn, saving on the overall costs for qualifications. You will be paid for the hours that you work, plus for the hours you spend training. You even get paid holidays, just like a regular employee.
Although the current minimum wage for an apprentice is £3.70 per hour, many apprenticeships pay more than this. According to the International Career Institute, the most highly paid apprenticeships are in the following sectors:
Legal (£23,904)
Engineering (£22,512)
Teaching (£20,814)
Consultancy (£18,864)
Maintenance (£18,461)
HR (£18,367)
3. You could get a qualification at a level that suits you
Apprenticeships are offered at multiple levels so you can get an industry-recognised qualification to give you the career progression you need.
Intermediate Apprenticeships – these offer qualifications equivalent to NVQ level 2 or 5 good GCSE passes, which in turn allow entry to an Advanced Apprenticeship.
Advanced Apprenticeships – these offer qualifications equivalent to an NVQ Level 3 or two A Level passes, allowing entry to a Higher Apprenticeship.
Higher Apprenticeships – these can offer qualifications at levels 4, 5, 6 and 7 and are equivalent to a Foundation degree or above.
Degree Apprenticeships – these offer qualifications at levels 6 and 7 and are equivalent to a Bachelor's or Master's degree
4. Apprenticeships offer great career prospects
"Apprenticeships are fast-becoming acknowledged as one of the most effective pathways to career success," say recruiters, Reed. Employers are placing more and more value on apprenticeships and the statistics speak for themselves. According to The Apprentice Learner Survey, 85% of apprentices stay in employment after finishing their apprenticeship, and 64% stay with the same employer. 32% of former apprentices receive a promotion within a year.
Another report by City & Guilds found that 20% of employers have former apprentices in senior and board level positions and apprentices take just five years to reach management position at 51% of companies.