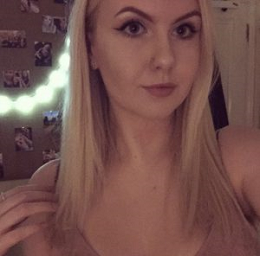 A Level student Rebecca Andrew is now at the University of Cambridge studying BA History. She spoke to our Alumni team about her time at Lincoln College, university life and her plans for the future. She also had some good advice to share with other university hopefuls.
Rebecca says that one of the advantages of studying A Levels at college for her was that it helped with the transition to university more than it would have if she had done them at a traditional school.
"My time at Lincoln College definitely helped me get to university – I had fantastic tutors who were very patient with me! The fact Lincoln College is less 'school-like' and gives you more independence in managing your workload is helpful as it feels like more of a bridge between GCSEs and university,' she said.
"Adjusting to the heavy workload at university was still a big step up," she admitted, "but now I'm in my third year it feels a lot easier. Being away from home was also stressful at first but I love getting back to university after the holidays now – it's my second home."
Rebecca also told our Alumni Team about the highlights of university.
"Definitely getting to study such a wide breadth of history and being taught by world-renowned specialists in the field," she said.  "In the past year alone I've studied the Middle Ages on film, the rise of the mini-skirt in 20th century Britain and 19th century US politics! Once I've finished my third year, I'll be doing a Master's degree in Medieval History."
Finally, Rebecca had some valuable advice to share to others hoping to go to university.
"Research the universities thoroughly before you start your A Levels or other courses – lots of them have unexpected requirements (like certain subjects at A Level, or grades at GCSE) and you don't want to be disappointed when you come to apply!
"I'd also recommend going to an Open Day if you can – some universities sound perfect for you on paper but feel very different once you get there."