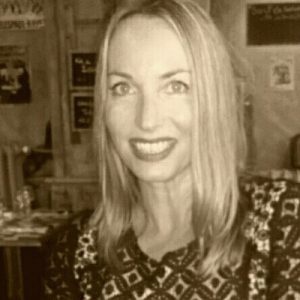 Mary Pike studied Beauty Therapy Level 3 at Lincoln College. Now a Senior Beauty Therapist, Mary agreed to speak to our Alumni Team about changing her career from Cabin Crew member to something she had always wanted to do, and getting to give facials to celebrities. 
"I had always wanted to be a Beauty Therapist and originally qualified in 2002 to level 2," said Mary.  "Having worked in finance and as a Cabin Crew member, I knew that I wanted to complete my level 3 and work in the beauty industry one day." 
Mary says that her time at Lincoln College helped her find success.  
"I have been working full-time since leaving Lincoln College in 2011," she said. She also spoke about the skills she learnt on the course that she has found particularly useful in the world of work.  
"I learnt massage which I do nearly every day," she said. "The hot stone module was great. Also Becky was such an amazing tutor. All the tutors were great." 
So how did Mary work her way up to Senior Beauty Therapist?  
"When I graduated I took a job as a Floor Manager in Michael John Mayfair," she said. "I then rented a room in Notting Hill and learnt intimate waxing. Later, I got a job as a Senior Beauty Therapist in a spa in Notting Hill. 
I eventually left and began freelancing as a Senior Beauty Therapist for Rose Hadley in London, whom I still work for now." 
Like many people, Mary has faced challenges in her career. She recalls one particular time when "keeping my head above water during one of the coldest and most quiet Januarys on record was difficult." But she managed to keep her business going and hasn't lost any passion for her chosen career path. 
"One of the highlights so far has been doing facials for some celebrities and recently completing an Environ Course at the Institute For Anti Aging, then completing a derma pen course in Harley Street in London," she said. 
Mary is planning to eventually have several salons in London and Ibiza, which she is currently working towards with her business partner. 
"Reach for the stars! I have never been happier," said Mary. "Thank you to Lincoln College for helping me realise my dreams."