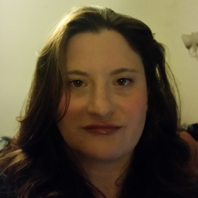 "I had wanted to work in accounting and finance for a number of years and it was a change in my personal circumstances that finally made me go out and do something about it," said Kay. "The first step was signing up with Lincoln College for my AAT course."
"My proudest career moment so far has been securing my current role as an Administration Officer for APHA," said Kay when she spoke to our Alumni Team about her career experiences. "Over the years I have had a number of roles including teaching autistic children and managing hotels.
"This was the first rung on the ladder of my new career that I have longed for so long, and I can't wait to see what happens next."
The path to success has not always been so smooth for Kay. She was recently made redundant from her role at ALPHA.
"The most stressful thing was going through the redundancy process," said Kay. "The fear of the unknown is always scary but sometimes you need to take a risk to get what you want in life."
Luckily, the skills she gained during her time at Lincoln College have helped her find a new position quickly on the finance team of the local council.
"My former colleagues at APHA have really struggled to find a new job and I was lucky to be offered three early on," she said.  "I'm sure that my AAT has made a difference in this. Thank you, Lincoln College!"
The Alumni team are thrilled to hear her news.
"In my last job I had a number of different responsibilities including finance, project work, contingency planning and licensing and regulation of a number of areas," she said. "My new job will be something completely different, working in pensions.
"I love working under pressure and I see myself climbing the rungs in the finance team, enhancing my knowledge and taking on more complex responsibilities and roles. I also want to achieve my AAT4 qualification."
Finally, Kay had some words of advice to share with others hoping to work in the finance industry.
"If you want something go out and get it," she said. "Do your AAT! If you still can't find a job offer, do free work experience. If you impress that company they may take you on but if not you have still built your skills and shown your capabilities in that area of work. Be prepared to take a risk. Take a pay cut if necessary because by building your skills in the right area you will be able to achieve greater long term progress."