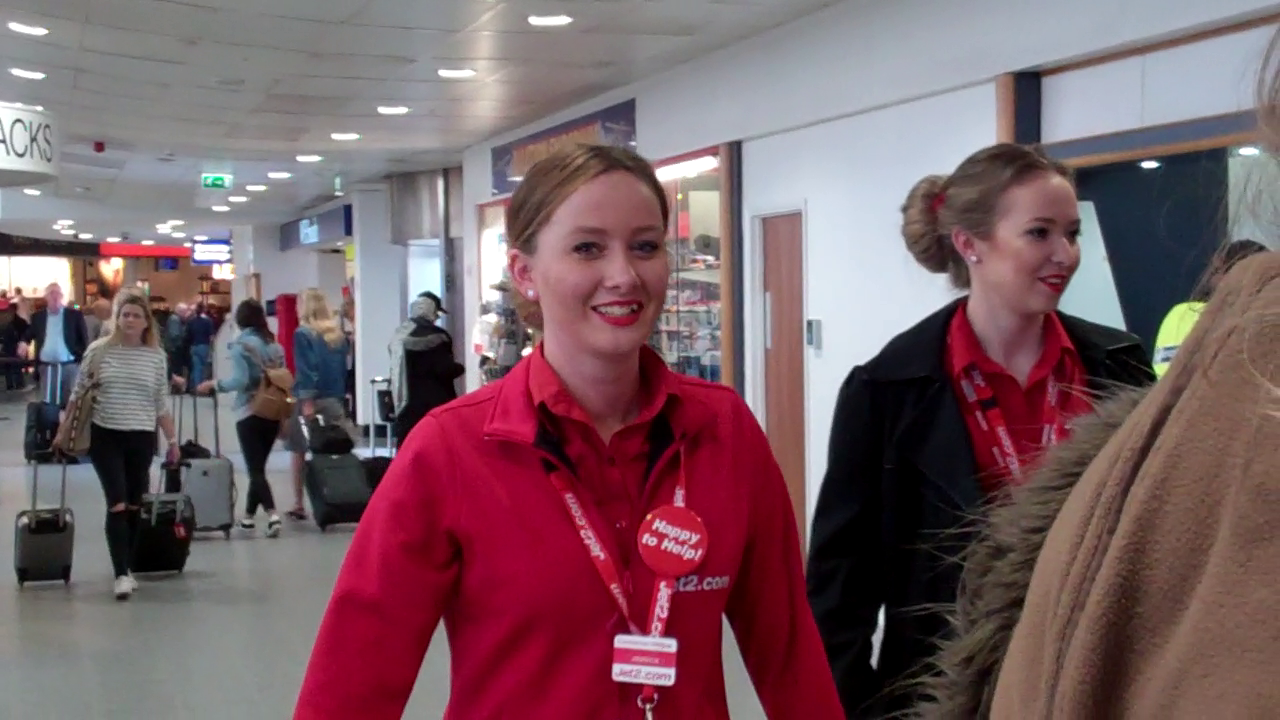 Newark College students put skills and experience from their studies to use as they enjoy exciting careers at East Midlands Airport.
Sian Toulson and Jess Hargreaves, both 18, are enjoying careers as Passenger Handling Agents for airline Jet2, just one year on from gaining work experience at East Midlands Airport (EMA) as part of their course.
In May 2015, students from the Level 3 Diploma in Travel and Tourism – including Sian and Jess – visited EMA as part of their course; they had the chance to take part in hands-on activities where they were assessed in a customer service situation; the visit also included career talks which aimed to prepare the students for a career in the tourism industry.
One year later Sian – who won an award at last year's College Award Ceremony for her outstanding efforts – and Jess are putting their practice to use in their new careers.
Jess is delighted with her new role, she said:
"I absolutely love every minute! I am getting lots of training and there are some really useful workshops.
"My course at Newark College helped me so much and really prepared me for work, I can't thank my tutors enough for all of their support."
Elayne Shannon, Travel and Tourism Lecturer, said:
"Both girls were excellent students and I am so proud of their success; it is great to see them benefit from the enrichment trips and hands-on experiences that we factor into our programmes. Their learning – both in and out of the classroom – has helped to shape them into the professional young career women we see today.
"Their team leader at East Midlands Airport has told me that the girls are a credit to the college and that they fit in well with the team, in fact, he asked if we have any more students ready to apply!
"Our focus is to make our students industry-ready and it is fantastic to see two deserving students starting their exciting new venture so soon after finishing their studies."
Find out more about our Travel and Tourism courses at www.lincolncollege.ac.uk