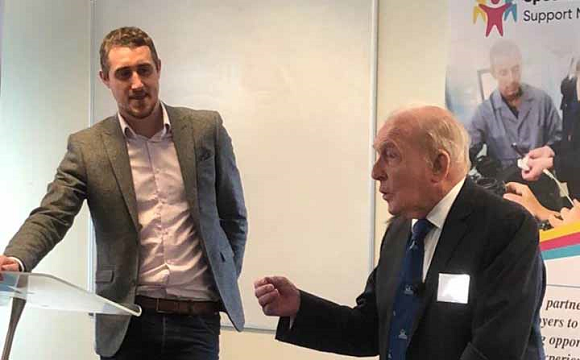 The centre has been set up for young people aged between 11 and 16 who have been excluded from mainstream education or may be struggling to engage with learning due to social, emotional or behavioural issues.
Richard Bell, Director at Specialist Education Support Network studied Sport and Exercise Science alongside Psychology and History at Lincoln College.  His specialist team at SESN offer an innovative and accessible education for hard to reach young people with an emphasis on the personal development and wellbeing.
The work to support students enables them to remain in an educational environment by raising aspirations, motivation and creating a more positive mindset towards their achievements and abilities.
Learners are offered an intensive, bespoke curriculum which meets the needs of the young people and enables them to access additional opportunities through vocational and enterprise learning, and work experience placements. SESN focus on building our students' confidence by gaining valuable skills and qualifications they need for a successful transition through further education, employment and inclusion within society.
Squadron Leader George "Johnny" Johnson MBE, DFM; the last surviving British member of the Dambusters raid, opened up the specialist education centre in his name. George has previously taught people with learning difficulties and developed ground-breaking programmes in mental health rehabilitation at hospitals in Rampton and Balderton.
As well as the main site in Lincoln, the centre also has other provisions including a training facility at building firm Gelder Group's premises at Sturton by Stow.
Richard Bell said "Through the new centre and our satellite sites we are keen to establish a more inclusive, innovative education and wellbeing provision for young people at risk of exclusion, under a permanent exclusion and have Social, Emotional and Behavioural Difficulties (SEBD).
"We strongly believe that every child deserves an education and we provide a more inclusive, accessible learning environment to accommodate and support each young person's individual difficulties and barriers.
"Our aim is to provide more sustainable opportunities for our students and remove stigmas attached to young people with SEBD by including them within the local community and building links with local employers and FE providers.
"We aim to work closely with education providers to enhance their understanding of SEBD and how best to support their young people to prevent exclusions through our training and outreach services."
Michele Guest, Director of Training and Education at Gainsborough College said: "I was delighted to be invited to attend the opening of this amazing educational centre and am extremely proud of Richard and what he has achieved to the benefit of young people in the local area."