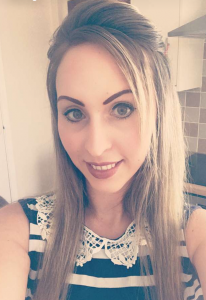 "My proudest moment is having children and realising I could make a life for us using my skills," said Emma. "I had a child early on in life and I needed to do something to support my daughter and make a good life for us both, so I decided to do the Beauty Therapy and Spa Therapy course because the job can be mobile and flexible."
Emma is now employed as a Spa Therapist for Best Western Kenwick Park Hotel and Club Spa. She described the career journey she took before finding her current position.
"I was pregnant during all of level 3," said Emma. "Once my son was two I put him into nursery and found a job in a small beauty salon. I worked there for a year doing treatments, booking in clients, cashing up, and opening and closing the salon, amongst other things. I then left to move to a spa at in Louth where my role is a Spa Therapist. This industry is where my heart lies.
"My ultimate career goal is t teach Beauty Therapy to others and help them to achieve what I have," she said of her future plans. "In a few years' time I plan to be a supervisor or manager of a beauty business."
Emma also spoke to our Alumni Team about how her time at Lincoln College helped her to achieve her goals.
"I would not be where I am today unless I attended the course," she said. "I think employability skills helped a massive deal and how to communicate effectively with the public."
Finally, Emma had some advice to share with others hoping to follow a similar career path.
Stay focused and determined," she said. "It is hard but you can achieve anything if you put your all into it. Good luck!"