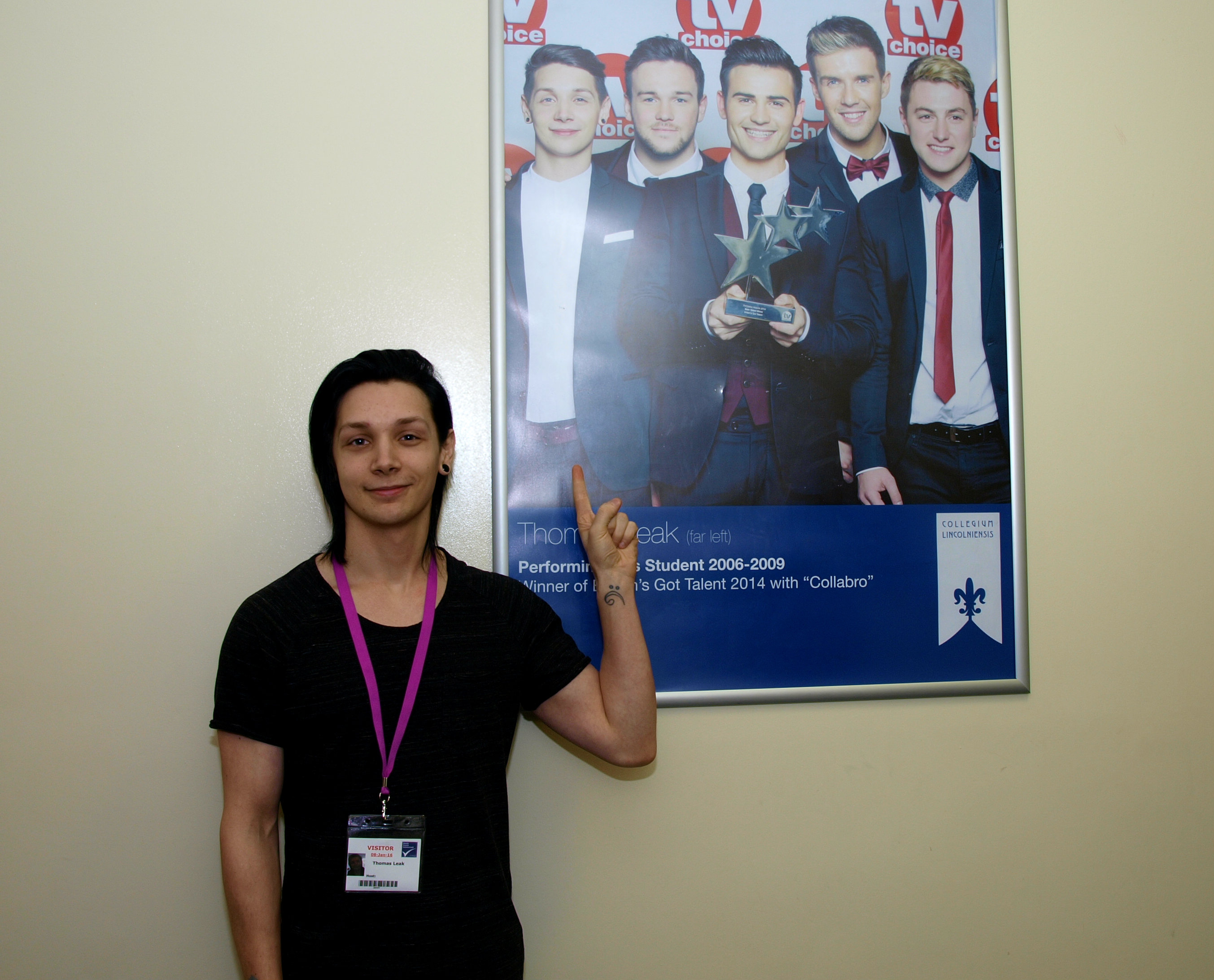 Thomas Leak, 26, answered questions from Performing Arts students who are hoping to follow in his footsteps.
The Grimsby-born singer shot to fame with his musical theatre group, Collabro, in 2014 when they won Britain's Got Talent; they have since gone on to release two best-selling albums.
Thomas studied Performing Arts at Lincoln College and is proud of his roots:
"The Performing Arts course was good for me; I think that college was an incredibly important part of my journey as it gave me a really good starting point for professional performance ad a step away from amateur dramatics.
"We did shows that were really unusual and I like that it allowed me to explore things that were different, which really helped me to open up as a performer.
"After I left Lincoln College I went to university to study Musical Theatre for Actors which was great at preparing me for the industry – and rejection – which unfortunately happens to every performer.
"I think that a lot of luck is involved with theatre which is both a good and a bad thing; every performer just needs that one big break and for me that was Britain's Got Talent.
"It is amazing to be doing what I love every day and it's great to be respected as a professional musical theatre act – especially when it pays the rent!
"I am glad to have had the opportunity to speak to students who are sitting where I was just a few years ago.
"My advice to aspiring performers is to not compare yourself to others, don't see people as better than you or it will just get you down.
" As long as you are better than you were yesterday then you are heading in the right direction and will become the best that you can be."
Current students had the opportunity to ask questions about getting into the industry which inspired them to think of their futures.
Mark Locking, Managing Director of Education and Training at Lincoln College, said:
"We are immensely proud of Thomas's achievements and are pleased to have been a part of his education that has helped him to become the performer that he is today.
"We are also glad to currently have his younger brother studying with us, you never know, perhaps he will go on to be even more famous!"
Collabro have recently returned from a tour in Japan and are busy preparing for their second UK tour which starts in February.
For more information about Performing Arts Courses at Lincoln College, visit www.lincolncollege.ac.uk