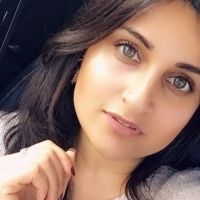 Year:
2012
Subject:
Business Studies
"A fantastic learning experience for your personal and professional life."
About Sateera-Haidar S
Sateera-Haidar took a Level 3 BTEC Diploma Business Studies at the college, and went into a role as a Marketing Assistant.
"My time at college helped me decide my career. I wasn't sure what industry I wanted to go to until I did the Marketing Module on my course. This further helped me decide my course at University and now my current job.
She told us, "My course had a wide range of learning topics. After learning the different modules, it helped me realise I really enjoyed marketing and I stuck by it."
Sateera-Haidar said, "My favourite memory is sitting outside in the sun with my friends talking about what we'd want to do in life. Now we are all happy in our own places and it's an amazing feeling!