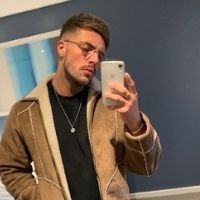 Subject:
Mechanical Engineering
"A fun, friendly place to study with good support for everyone - no matter what background or what route career wise."
About Jordan S.
Jordan studied an HNC in Mechanical Engineering, and went on to a Maintenance Engineer role with Siemens.
"The best thing about The College for me was working in the workshop gaining mechanical skills – whether it was on the machines or learning the fitting-based activities – in order to help develop my career further.
Jordan told us, "I loved my courses at college because they were kept fun and the tutors were informative and helpful should we have needed any help. It meant that when the course got difficult, whether it was the engineering science or the machining side of things, the tutors were experienced and helped you through the parts that you struggled with."