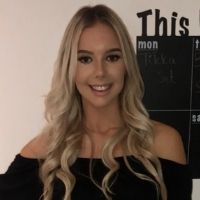 Subject:
Performing Arts
"My tutors had so much knowledge and were industry professionals in their own right. I was learning from the best.
About Elle P.
Elle studied for a BTEC Level 3 Extended Diploma in Performing Arts. She went on to join British Airways as part of their Cabin Crew team.
She explained, "Lincoln College was the place where I found my independence. I was able to really explore the kind of person i wanted to be in life without judgment or influence, only guidance from my new peers and mentors. Opportunities were available to us that you wouldn't get anywhere else.
"My time at college helped me become more responsible for my own learning and work ethic. No one was going to turn up to college for me or do the work for me. The course in particular really helped me gain confidence in performing… Making life long friends who share the same passion was also a highlight."