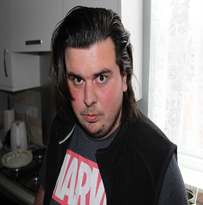 Subject:
IT
"My time at college helped me realise what kind person I am and what I'm able to do as well as showing me how headstrong I can be."
About Bradley Ford
Bradley studied IT level 2 at Lincoln College. He said that he found college "like school but with more freedom".
"I loved meeting new people, including the teachers – that was my favourite thing about college" Bradley said.
When asked about what he enjoyed about his course he said, "The group was small and easy to get on with the work and the people."
0517